Enterprise Bank Celebrates 30 Year Milestone
(Lowell, Mass.) Enterprise Bank celebrated its 30th Anniversary on January 3, 2019. Enterprise Bank team members, senior executives, and retirees gathered in the Bank's Lowell Campus Community Room, where CEO Jack Clancy thanked the team, customers, shareholders, and the community for their roles in the bank's continued growth and independence. Celebrations were also held at all Enterprise Bank branch offices.
In remarks to the Enterprise team, Clancy said, "Completing our first 30 years in business is a tremendous and noteworthy milestone. This says a lot about our desire to be an independent and enduring community bank. I could not be more excited about the next 30 years as I know that our sense of purpose, commitment to independence, and shared values of teamwork, excellence, professionalism, integrity and community, will guide us in achieving an even brighter future."
Enterprise Bank opened on January 3, 1989, with 11 team members and the purpose of making a positive difference in the lives of the individuals, businesses, and communities served, and to play an active role in making every community in which the bank operates a better place to live and work. By the end of 1989, the team had grown to 23, of which 17 are still actively employed with the bank. The bank currently has 530 employees working out of 24 branches and departments in 19 communities.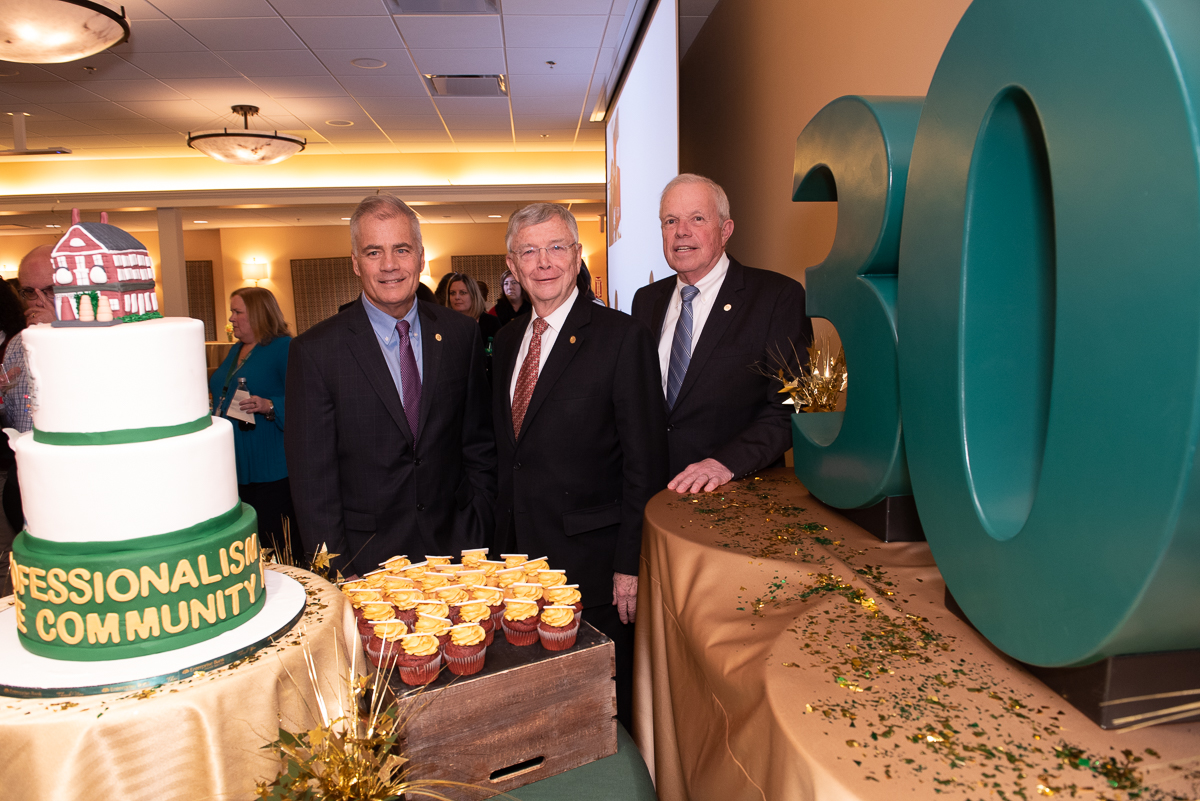 Above, Enterprise Bank CEO Jack Clancy, Founder and Chairman George Duncan, and President Richard Main at the Bank's 30th Anniversary luncheon on January 3, 2019. (Photo by Kevin Harkins)
About Enterprise Bank
Enterprise Bank has 24 full-service branch offices located in the Massachusetts cities and towns of Acton, Andover, Billerica, Chelmsford, Dracut, Fitchburg, Lawrence, Leominster, Lowell, Methuen, Tewksbury, Tyngsborough, and Westford and in the New Hampshire towns of Derry, Hudson, Nashua, Pelham, Salem, and Windham.