Committed to Inclusivity
The mission of Enterprise Bank's Inclusion Council is to celebrate and promote awareness of personal identity in the workplace, identify equity gaps in order to help resolve them, and strengthen everyone's sense of belonging within our Enterprise Bank family. The Inclusion Council is committed to helping influence and impact positive change towards social justice and inclusivity within the communities we serve.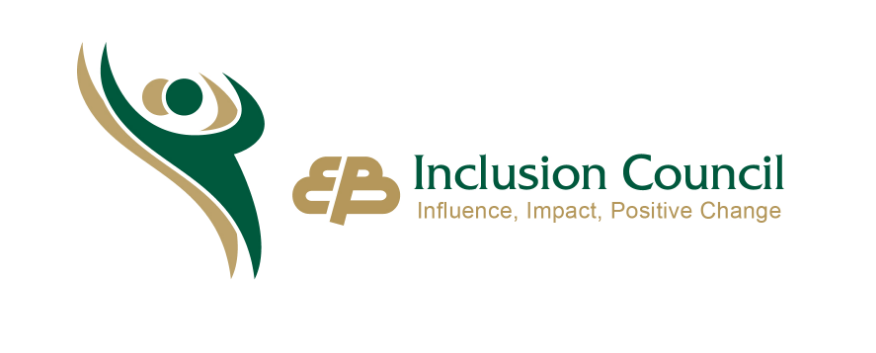 ---
To read a letter from Enterprise Bank CEO Jack Clancy on diversity and inclusion, click here.
---
from The Series for Racial Equity and Inclusion Seminar
Deo Mwano is a community advocate whose work with Southern New Hampshire University's College for America and the Department of Education for the State of New Hampshire, preceded him starting his own consultancy. Even before all of this, Deo had been independently hosting his own in-person community forums under the theme of "We Are All Human." He lives and breathes this work. He is skilled in creating space for difficult conversations about racial bias and its systemic impact having done this with partners throughout the nation, regionally within New England, and locally. We are grateful for his leadership in helping all of us learn more about the powerful impact that bias has in dehumanizing and pulling us apart, so that we can become better at disrupting these patterns.
Audience Takeaways:
Understand The Social Construct of Racism in America
Understand That Our History Is Not Everyone's History
Understand that we all have biases
Understand The Manifestation of Micro Aggression
What Can We Do About It?
Cherry, K., 2010. The Everything Psychology Book, 2Nd Edition. Cincinnati: F+W Media.
DiAngelo, R., n.d. White Fragility.
Jennifer L. Eberhardt, P., n.d. Biased: Uncovering The Hidden Prejudice That Shapes What We See, Think, And Do.
Reynolds, J., 2020. Stamped. New York: Little, Brown and Co.
Sue, D. and Spanierman, L., 2020. Microaggressions In Everyday Life. Hoboken, N.J.: Wiley.
n.d. Ta-Nehisi Coates' Between The World And Me.
---
Recent Newsletters* Created By Our Inclusion Council Team:
*This content was originally created by a rotating group of Enterprise Bank team members who have volunteered to create this newsletter for our team to enjoy. However, we are happy to share these newsletters for our Enterprise Bank community to engage in wider conversation and share inspirational stories and ideas.
---
What does Inclusion mean?
Diversity advocate Vernā Myers said, "Diversity is being invited to the party. Inclusion is being asked to dance." (Another person added, "Equity is giving the opportunity for the attendees to choose the music.")
Inclusion means that all people, regardless of their abilities, disabilities, or health care needs, have the right to be respected and appreciated as valuable members of their communities.
Inclusion in the Workplace (from the Society of Human Resource Management) is "The achievement of a work environment in which all individuals are treated fairly and respectfully, have equal access to opportunities and resources, and can contribute fully to the organization's success."
Inclusion is defined by Merriam-Webster as "the act of including; the state of being included."
Hear what Security Officer, Prema Nagathan, has to say about diversity at Enterprise Bank.
Protected Classes

A protected class is a group of people with a common characteristic who are legally protected from employment discrimination based on said characteristic. Examples of protected classes are:

Age
Ancestry
Criminal Records
Disability
Gender Identity/expression
Genetics
Marital Status
Military personnel
National origin
Pregnancy
Race or color
Religion
Sex/Gender/Transgender
Sexual orientation
Veteran Status
Equality, Equity, and Justice Resources

Important Information - When you click on these links, you are leaving our website to visit another website that may have different privacy practices and levels of security. The site owner is responsible for the privacy policies on their site, so please review them accordingly.

Americans with Disabilities Act Information and Resources

Anti-Agesim Resources

Anti-Racism Resources

LGBTQ Resources

Native American and Indigenous Justice Resources