Enterprise Bank Supports Nashua with Acts of Kindness Campaign
Enterprise Bank recently completed an Acts of Kindness campaign in advance of celebrating five years in the Nashua community. Enterprise Bank has two branches in Nashua, located at 88 Main Street and 493 Amherst Street. The Acts of Kindness campaign was designed as a gesture of gratitude to numerous non-profit and charitable organizations serving the local community.
Over the course of two weeks, November 5th- 16th, Enterprise Bankers from both Nashua Branches delivered supplies, monetary donations, and meals to ten organizations that provide services and support throughout the community as our way of saying "thank you" for all the work they do in the Greater Nashua community.
The campaign recipients included the Nashua Fire and Police Departments, Harbor Homes, Nashua Senior Activity Center, the Humane Society of Greater Nashua, Lil Iguanas Children's Safety Foundation, The Youth Council, Grow Nashua, Bridges NH and High Hopes Foundation. The Acts of Kindness were chronicled on the Bank's Facebook and Twitter pages and received fantastic response and engagement.
Daniel Snyder, Branch Relationship Manager at the Nashua Amherst Street Branch, and his team found the campaign rewarding both professionally and personally. Snyder said, "This was a real feel-good moment for us, especially with Thanksgiving right around the corner. We were able to step back and reflect on all we have to be grateful for in our lives, including the many organizations whose mission is to give back to those in need."
"To be able to give back to our community brings a great sense of joy and happiness to myself and the entire team. We understand the dedication these organizations devote to our community and being able to give back to them during this Acts of Kindness campaign is exceptionally gratifying. This is a time to stop, pause, and be proud of all the good that takes place around us," said Alvin Oasan, Branch Relationship Manager of the Nashua Main Street Branch.
Enterprise Bank prides itself in the active role of strengthening the communities the Bank passionately serves. The Acts of Kindness Campaign is just one small way to recognize and commend the organizations who work tirelessly to fulfill their purpose.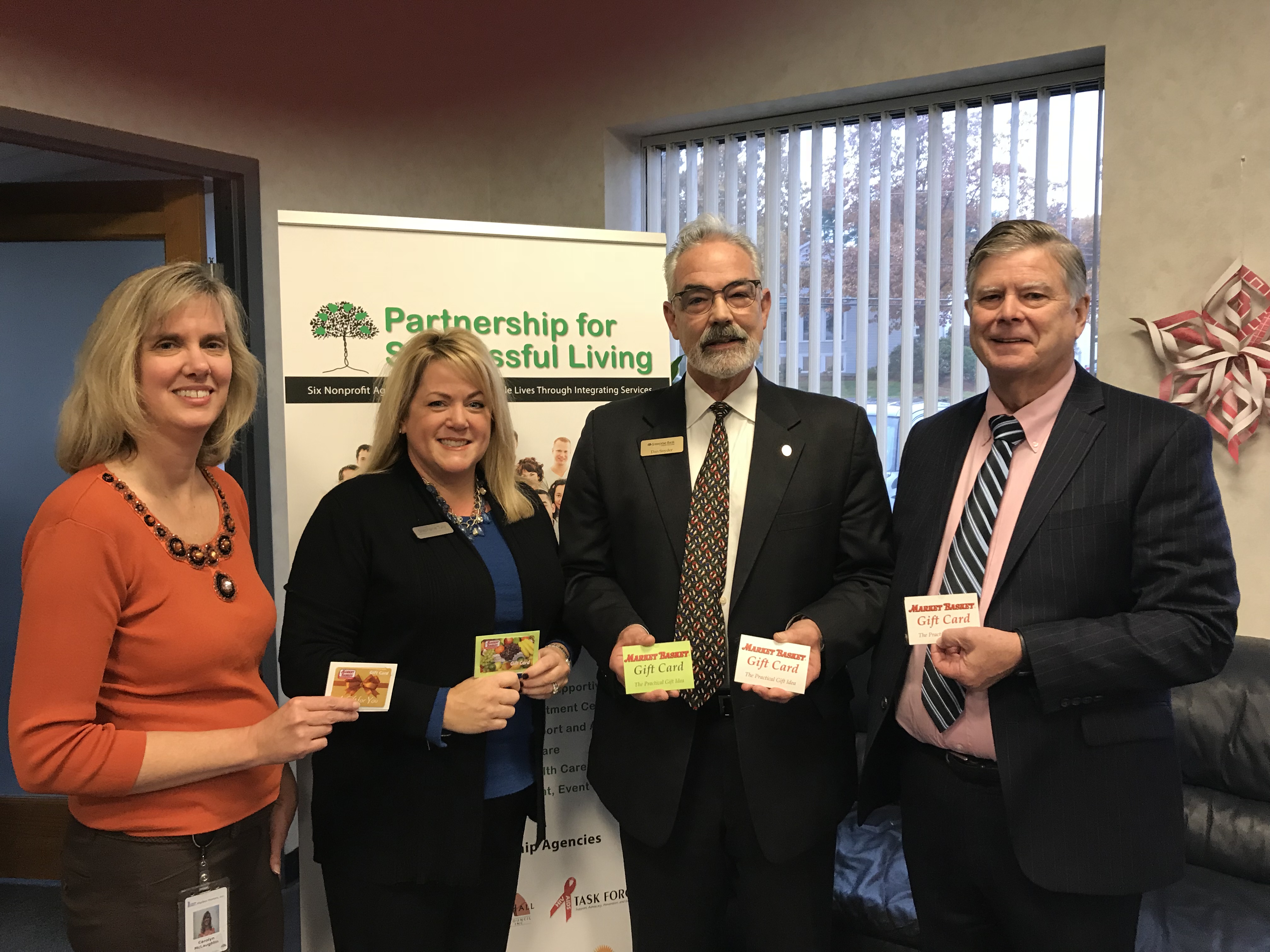 Dan Snyder Branch Relationship Manager, Amherst Street, Nashua met with representatives of Harbor Homes to present gift cards. Pictured L-R: Carolyn McLaughlin, VP Marketing & Communications, Stephanie Tully, Special Events Director/Development, Dan Snyder, and Peter Kelleher, President & CEO of Harbor Homes.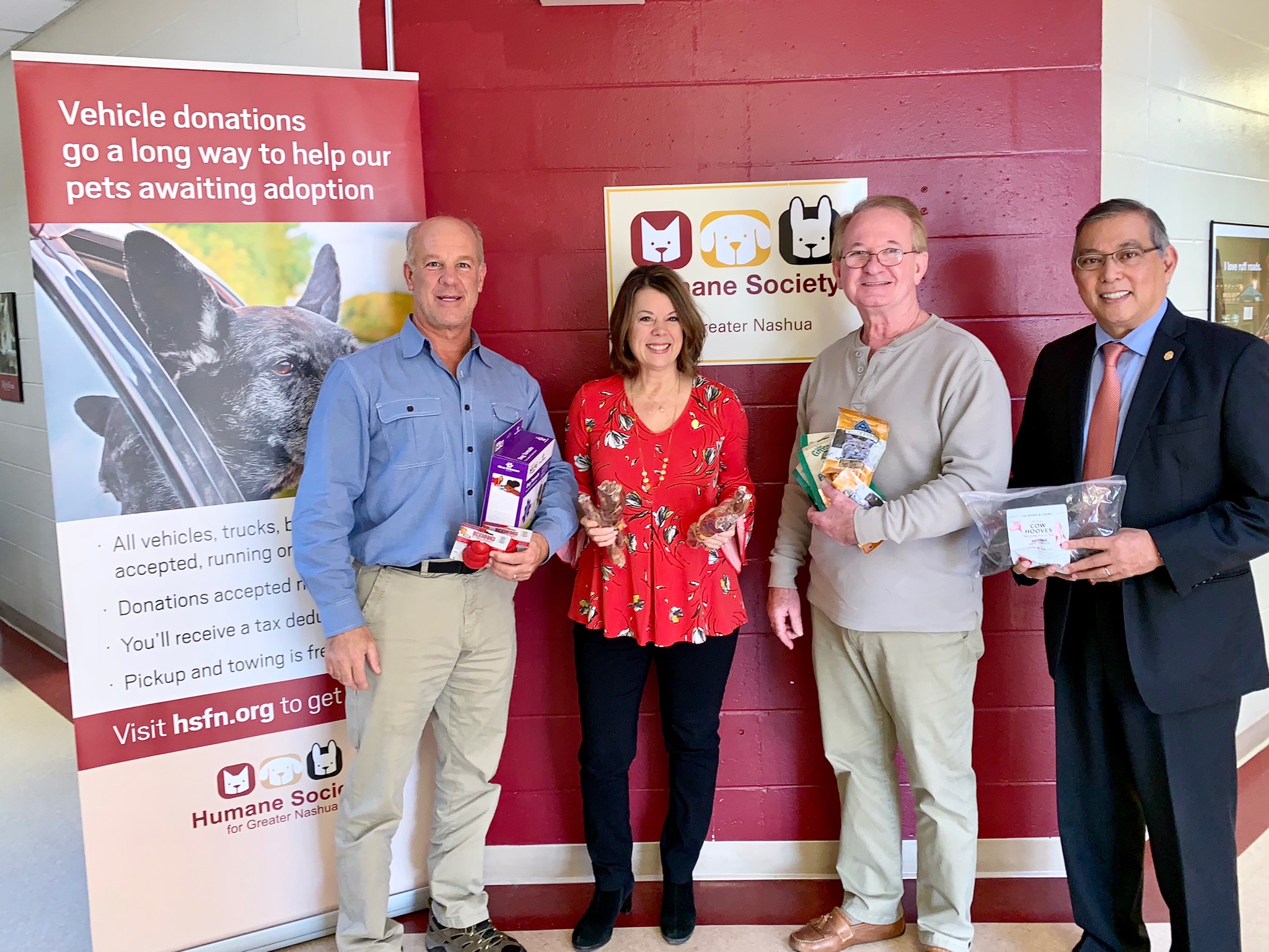 Brenda McDougald, Regional Business Advisor and Alvin Oasan, Branch Relationship Manager, Main Street, Nashua, visited Humane Society of Greater Nashua to present pet supplies. Pictured L-R: Chuck Mattia, Assistant Director of Development, Brenda McDougald, Douglas A. Barry, CAE, President and CEO, Humane Society of Greater Nashua, and Alvin Oasan.