---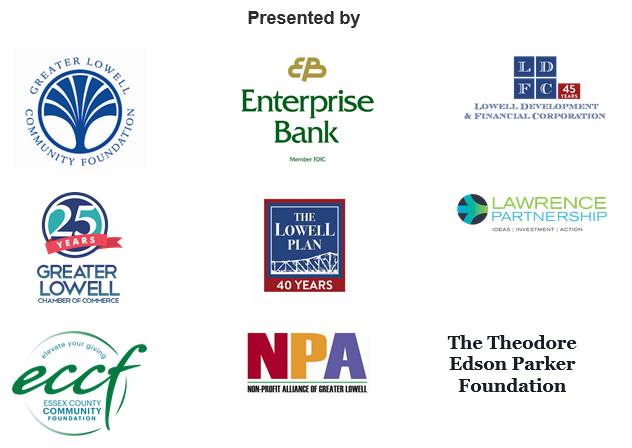 ---
Stay tuned for upcoming seminars
---
Past Seminars and Takeaways from Our Series:
April 8: Part III, Diversity and Inclusion in the Workplace

Community leaders discussed how their organizations have embraced diversity and inclusion in the workplace.

Topics included:

Creating policy and procedures to acknowledge and support diversity and inclusion
Thoughtfully building a more diverse employee population, board of directors, client/patient roster, and vendor network
Actions being taken to move forward on this subject
Changing culture top to bottom

Due to the nature and sensitivity of the discussion topics, this session was not recorded.

Our Panelists:

Yun-Ju Choi joined Coalition for a Better Acre in May 2014, bringing over 20 years of experience impacting for-profit and nonprofit organizations in the Greater Boston area, most recently at Madison Park Development Corporation as their Managing Director of Programs and Operations. In addition to her work with Community Development Corporations, Yun-Ju has experience in the philanthropic sector as Director of Donor Services with The Boston Foundation, as well as senior leadership positions with other nonprofits.

Jonathan is Chairman and CEO of The Gem Group, Inc, a privately held, multiple award-winning supplier of bags, business accessories, electronics, stationery, and gifts to the promotional market. The company has been recognized as one of the 15 largest companies in the industry. Since spring 2020, as a result of the pandemic, they have delivered tens of millions of units of high quality, critical PPE to senior living operators, health care facilities, and corporations.

In Sheila's current role, she leads community health strategies, the development, design, implementation, and evaluation of public health programs with a focus on racial and health equity, and oversees advocacy efforts on federal, state, and local public policies to advance the wellbeing of our community. Recognized for her cultural competence and language access expertise, she's worked with organizations throughout the state and region to effectively deliver services that meet the social, cultural, and linguistic needs of all patients.

Our Moderators:

Carl's current administrative focus is on the operations of a variety of programming and supportive services that CTI provides across 72 cities and towns within Massachusetts. Programs that CTI operates include Head Start and Early Child Care, Emergency Shelter programming for families and individuals, Housing Consumer and Education Center, WIC, Fuel Assistance and Subsidized housing programming, among others.

Christa is the Founder and Executive Director of the Free Soil Arts Collective, an arts organization with a mission to amplify and strengthen the voices of artists of color. Often having to travel to Boston for consistent work as an actor, she saw a need to create and promote artistic endeavors that accurately reflected the richness of the community in which she lived. Independent research so far indicates that the Free Soil Arts Collective is the first theatre organization of its kind in the Merrimack Valley to be led by a Black woman. Christa also works as a consultant with nonprofits and companies looking for creative ways to tell stories of their impact.
November 2020: Part II, How to Cultivate an Inclusion Mindset

As a training leader, public speaker, and culture change agent, Kisha Dixon, The Training Asscoiates Senior Learning Consultant, has seen leadership defined numerous ways over the years. With over almost 25 years of experience designing and facilitating behavior-based sales, coaching, and leadership solutions, Kisha's approach is refreshingly unique. Kisha is a specialist in guiding large groups like ours through difficult conversations about the impact of race, culture and diversity centered around the ideals of equity and inclusion. During our conversations with her, we were impressed by her unique energy of being relatable, transparent, and honest – with a perfect touch of humor. Some of the organizations that her work has impacted include America Online, Girls Scouts of America, multiple regional banks and credit unions including The Coca-Cola Family Federal Credit Union, Toll Brothers Luxury Homes, and Estee Lauder Companies.

Audience Takeaways:

Explore how our circle of influence informs unconscious racial and cultural bias
Understand the relationship between bias and racism—how does it grow?
Explore how choosing language of empathy and inclusion can change the way see things—and how others respond
Discover simple things you can do confront your own unconscious bias through learning and exposure to racial and cultural experiences different from your own

Presentation Notes and Resourceful PDFs which you can download:

Special thanks to our seminar presenters who made Part II in this series possible: Greater Lowell Community Foundation, Enterprise Bank, Lowell Development & Financial Corporation, Greater Lowell Chamber of Commerce, The Lowell Plan, Lawrence Partnership, Essex Community Foundation, Non-Profit Alliance of Greater Lowell, and The Theodore Edson Parker Foundation.
September 2020: Part I, Exploration and Awareness

Deo Mwano is a community advocate whose work with Southern New Hampshire University's College for America and the Department of Education for the State of New Hampshire, preceded him starting his own consultancy. Even before all of this, Deo had been independently hosting his own in-person community forums under the theme of "We Are All Human." He lives and breathes this work. He is skilled in creating space for difficult conversations about racial bias and its systemic impact having done this with partners throughout the nation, regionally within New England, and locally. We are grateful for his leadership in helping all of us learn more about the powerful impact that bias has in dehumanizing and pulling us apart, so that we can become better at disrupting these patterns.

Audience Takeaways:

Understand the social construct of racism in America
Understand that our history is not everyone's history
Understand that we all have biases
Understand the manifestation of microaggression
What can we do about it?

Watch the Recording:

Recommended Reading to Learn More About Disrupting Patterns of Racial Bias

Cherry, K., 2010. The Everything Psychology Book, 2Nd Edition. Cincinnati: F+W Media.
DiAngelo, R., n.d. White Fragility.
Jennifer L. Eberhardt, P., n.d. Biased: Uncovering The Hidden Prejudice That Shapes What We See, Think, And Do.
Reynolds, J., 2020. Stamped. New York: Little, Brown and Co.
Sue, D. and Spanierman, L., 2020. Microaggressions In Everyday Life. Hoboken, N.J.: Wiley.
n.d. Ta-Nehisi Coates' Between The World And Me.