Stay on top of your finances with Real-time Alerts. Choose the alerts that matter to you, and the system will alert you the moment something important happens with your accounts. You'll know right away when transactions, balance updates, or payments occur based on the alerts you have chosen.
Real-time Alerts are customizable and can be received through email, text/SMS notification, or through the Enterprise Bank Mobile Banking app.
Alerts are available for the following account actions:
Security
Online banking password was changed
Online banking login was locked out
Online banking email address was changed
Username for online banking was changed
Balance
Account balance above threshold
Account balance below threshold
Scheduled balance
Debit Card
Card transaction over threshold amount
Debit card pre-authorization hold added
Debit card pre-authorization hold added above threshold
Loan
Loan advance was posted to account
Payment posted to loan
Transaction
ACH deposit (credit) transaction
ACH withdrawal (debit) over set threshold
Any check number cleared my account
Check number XXXX cleared
Credit transaction was posted
Debit transaction was posted
Interest was paid to an account
Recent transactions
Service charge was added to account
Transaction equal to threshold amount
Transaction over threshold amount
Withdrawal over threshold amount occurred
Transfers
Incoming Automatic transfer over threshold amount
Outgoing Automatic transfer over threshold amount
Other
Choose your real-time alerts and you'll always know what's happening with your account.
For more information about Real-time Alerts, call Enterprise Bank's Call Center: 1-877-671-2265.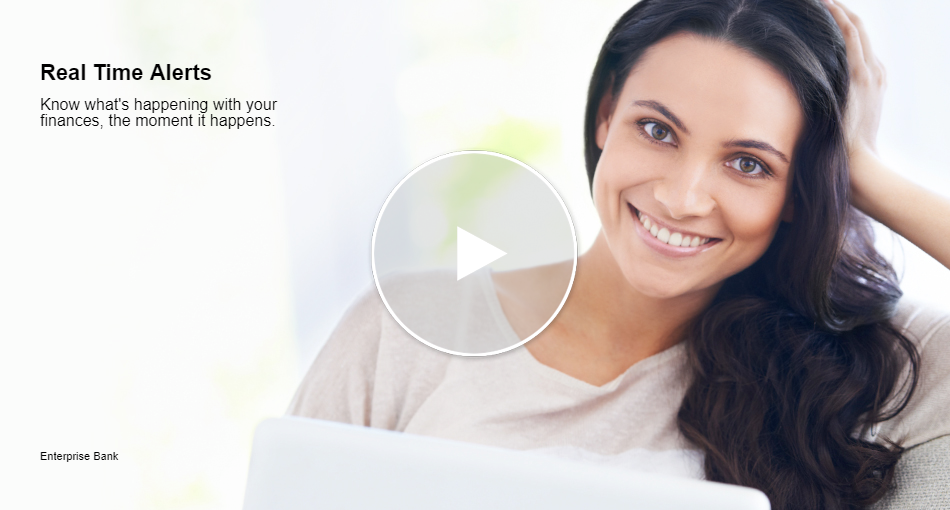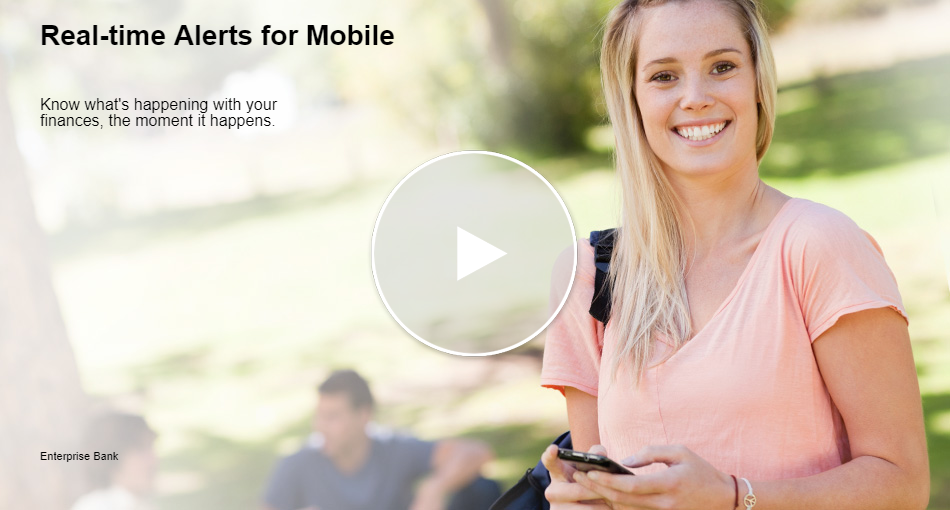 Text/SMS message data and/or internet service provider rates may apply for online banking, online BillPay, mobile banking, and mobile deposits.
For your security, Internet Banking requires that you use a browser with 128-bit encryption.